A couple of weeks ago, one of the cats knocked Lu Yu off of the tea table, severing his teapot from the rest of him. I was going to glue it back, but I kind of like the way it is now.
Crows Calling at Night
– written by Li Bai, who also lived during the Tang Dynasty, but was Lu Yu's senior, by a couple of decades.
Yellow clouds beside the walls; crows near the tower.
Flying back, they caw, caw; calling in the boughs.
In the loom she weaves brocade, the Qin river girl.
Made of emerald yarn like mist, the window hides her words.
She stops the shuttle, sorrowful, and thinks of the distant man.
She stays alone in the lonely room, her tears just like the rain.
Here is the untranslated original, from this collection of Chinese poems: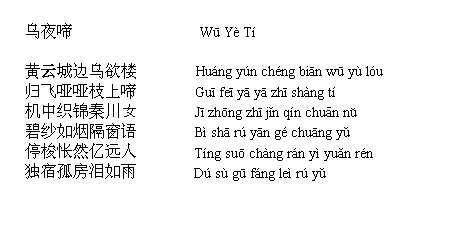 Possibly Related Posts: